Outdoor Shopping Sale- Gainey Location ONLY
November 29th- December 1st
Storewide Apparel Sale
Hot Coco Stroll- DC Ranch Location ONLY
November 29th 5:30PM-8PM
Come join us for some cookie decorating at this annual kid friendly
event at our DC Ranch Location! Also enjoy Caroling, Santa, Holiday
Characters, Hot Chocolate, and more!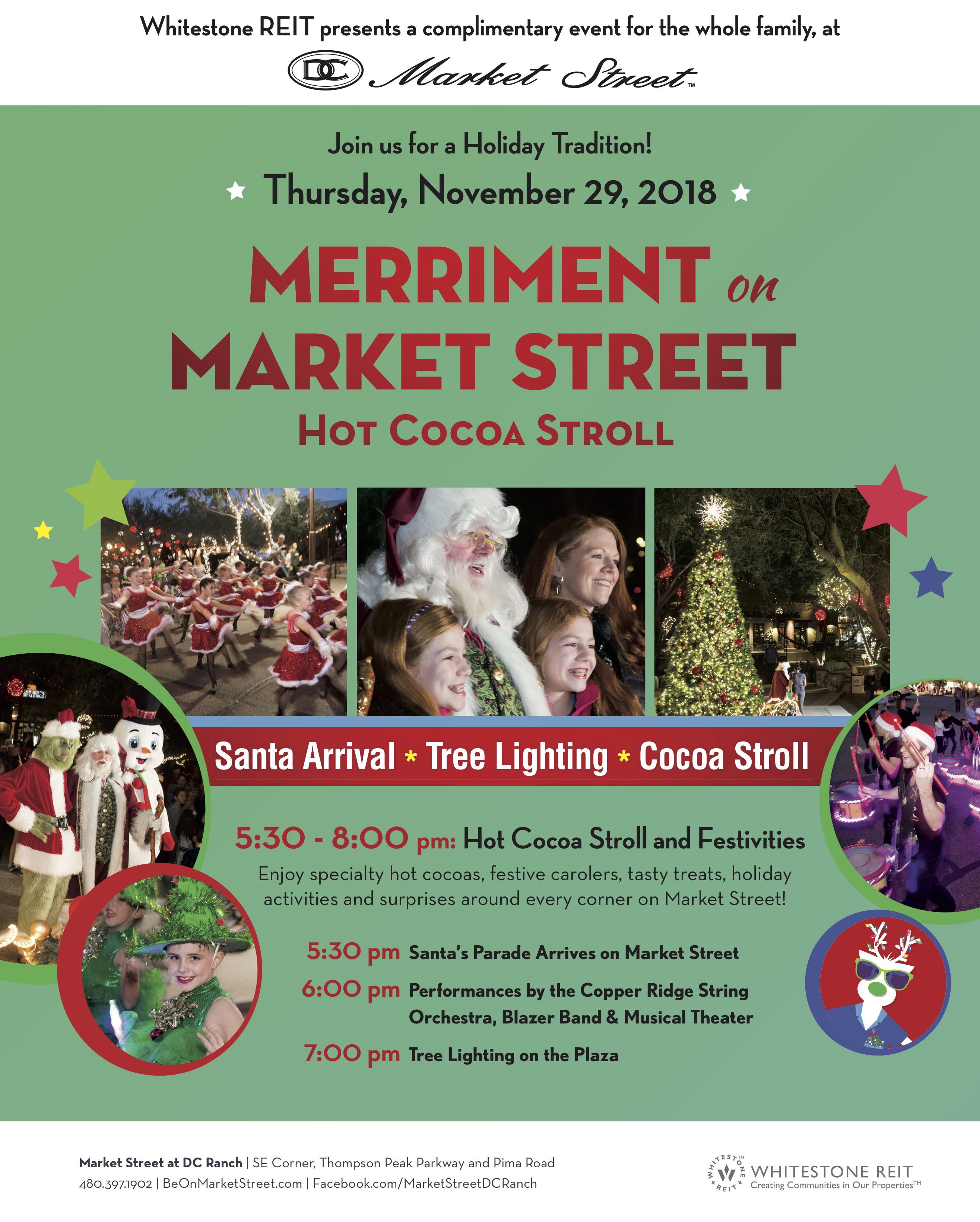 Holiday Wine and Dine- Gainey Location ONLY
Dec. 6th 5-8pm
Leave the kiddos with a sitter and come down to the shops at Gainey
Village for a fun adults only night out! Enjoy live music, free carriage
rides, sweet treats, wine tasting, and more!
Photos with Santa- DC Ranch Location ONLY
Dec. 9th 2pm-4pm
Santa is coming town and we are so excited to see him again at our DC
Ranch location! Bring your kiddos for a free photo with Santa and enjoy
some sweet treats on us!